As the pandemic ravaged the tourism industry in 2020, a group of volunteer CEOs from different industries took it upon themselves to help the community and explore ways to build resilience in the economy. They created a temporary resident program to attract remote workers to actively contribute to Hawaii. Since then, we've successfully run two groups.
After the first cohort, we realized we had built a Hawaii local immersion program around learning, contributing, and connecting and could tackle brain drain to help grow the economy.
As remote work evolves, Movers and Shakas is shifting towards helping newly relocated professionals, including returning kama'aina, to acclimate professionally, culturally, and socially to Hawaii. Our aim is to keep talent here in a new program called Hawaii Talent Onboarding Program (HITOP).
We are a program of the Hawaii Executive Collaborative, a 501(c)3 nonprofit organization. This is a completely local initiative and is not funded by the CARES Act or any government funding dedicated to COVID-19 recovery.
Website note: We recognize the proper use of the Hawaiian language including the 'okina ['], a glottal stop, and the kahakō [ō] or macron (e.g., in place names of Hawai'i such as Lāna'i). However, these have been omitted from this website for the best online experience for our visitors. We realize the importance and continue to use them outside of the online platform.
REMOTE WORKER PROGRAM
As remote work and the world evolved, Movers and Shakas has shifted our successful place-based community orientation program to address brain drain and improve our local economy. We will be sunsetting the Remote Worker Program for now and focusing on the Hawaii Talent Onboarding Program.
Cohort 1
Launched in late 2020, our pilot cohort received a whopping 90,000 applications for 50 spots…
Cohort 2
For our second cohort in early 2022, we added 3 innovations: team projects, current residents and an Olympic Village! 
Mahalo to our partners and sponsors who are supporting Movers & Shakas.
Advisory Board / Founding Members
This program was created by volunteers in the local business community who are earnestly trying to find a way to revive our struggling economy. Founding members include:
Ben Ancheta
Inkinen Executive Search
Nāʻālehu Anthony
Hawaii COVID Collaborative
Jason Higa
FCH Enterprises
(Parent company of Zippy's Restaurant)
Lynelle Marble
Hawaii Executive Collaborative
Rob Nobriga
Island Holdings, Inc.
Kevin Yim
Zippy's Restaurant
Denise Yamaguchi
Hawaii Agricultural Foundation and
Hawaii Food & Wine Festival
Meet Our Director: Nicole Lim
As Director of Movers and Shakas, Nicole Lim's homecoming mirrors the path of many participants. Born and raised in Hawai'i, Nicole moved to the mainland for 20 years to attend college and build a career. She also worked remotely and traveled the world as an analog nomad in the five years before the pandemic. Nicole is excited to return home to apply her experiences to build a more resilient Hawai'i, spend more time with family and friends, and be near the beach and malasadas.
Lim is a strategy consultant with more than 15 years of international experience in finance and technology. She previously worked as a senior manager in corporate strategy and global expansion for eBay in San Jose, Calif., and as a management consultant for L.E.K. Consulting in Los Angeles and Sydney. A graduate of Iolani School, Lim holds a bachelor's degree from Yale University and a Master of Business Administration from the Wharton School, University of Pennsylvania.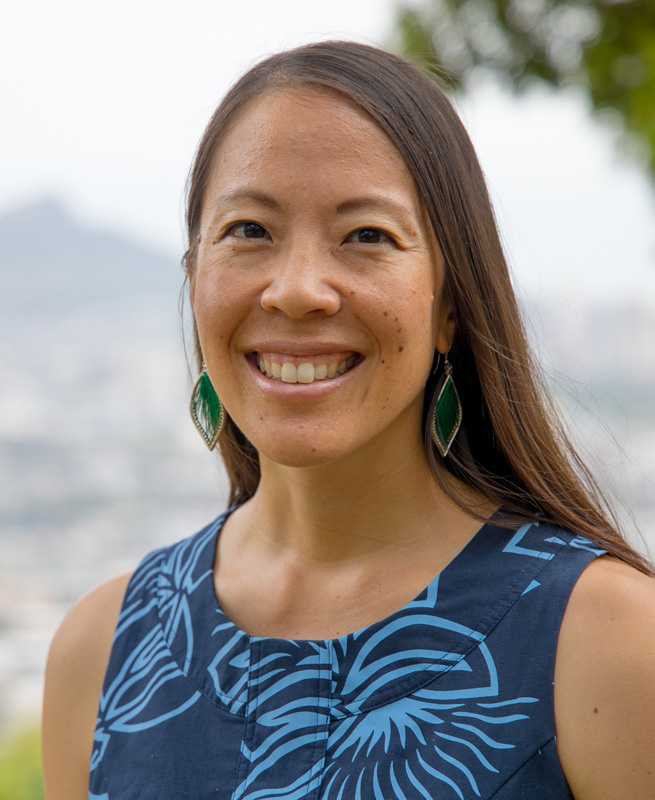 Donate
Give an online donation to M&S.
Sponsor
Provide financial or in-kind sponsorship.